What we do
CMG's team of Construction Management professionals provide quality control and solutions to complete our clients' construction development projects. Industries we serve include retail, restaurant, entertainment, hospitality, and healthcare.
We manage projects from inception to completion through detailed planning and coordination. We control every aspect of a project from start to finish to ensure your needs are met throughout the construction process and within your budget.
Construction Project Management
CMG provides effective management of project schedules, costs, quality, safety, scope, and execution of the work to the client's design and operational standards. We work on the client's behalf to preserve their interests through daily oversight of the job, managing contractors and vendors to achieve efficient and effective results.
Program Management & Coordination
We partner with clients to create teams, systems, and strategies for long-term development programs. Working with our clients, we evaluate the budgets, schedules, and design to assist in maximizing the growth plan. Whether you are a brand seeking its first location or one seeking an aggressive growth strategy, CMG will work to identify efficient and effective ways to achieve your goals.
Rollout Management
Our history is rooted in developing aggressive rollout strategies and successfully executing these plans. Remodel programs, rebranding initiatives, and design implementations across multiple sites require detailed coordination of multiple vendors, contractors, and stakeholders. CMG has executed numerous successful multi-unit rollouts, with a focus on aggressive budgetary and scheduling limitations.
Pre-Construction
The decision to grow your business requires a great deal of planning. The Pre-Construction process is the foundation for a successful project. Our experienced project managers work to develop processes and schedules to meet and exceed your expectations.
Services:
Define Project Scope
Consult Client on Best Practices
Assemble Team of Architects, Engineers, General Contractors, and Vendors
Analyze Project Plans
Obtain and Evaluate Bids
Cost/Budget Analysis
Ensure Permit Compliance
Review/Maintain Documentation
Coordinate/Communicate with Vendors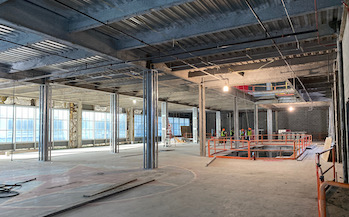 Construction
Once the pre-construction project phases are complete, our project managers closely monitor the progress to ensure we are consistently communicating and meeting your needs and demands, on-time and on-budget.
Services:
Manage Architects, Engineers and Contractors
Coordination of Vendors
Site Visits and Scheduled Evaluations
Project Progress Reporting
Budget Analysis and Negotiations
Costs and Quality Control
Transition to Occupancy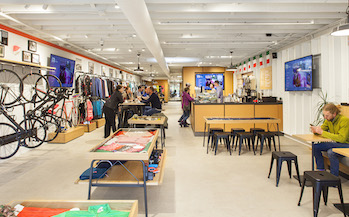 Close-Out
Upon the completion of your project, we work with you to guarantee a smooth transition to occupancy by ensuring the project is compliant and within your company's guidelines.
Services:
Final Site Inspection and Punch List
Coordinate Final Inspections
Coordinate Occupancy and Health Inspections
Vendor and Contractor Payment Reviews
Assemble Final Close-Out Documents
Project Cost and Timeline Summaries
We want to learn more about you and your business. Contact us today to discuss how we can work together to build your business.